What is Enterprise Mobility + Security E3 vs E5? (and which should you pick for Intune?)
There are a number of things that are complicated and hard to comprehend at first. College algebra, quantum physics and Microsoft pricing when it comes to their cloud services. For instance, here is a screenshot of just some of the available licensing for a school system that currently utilizes Microsoft cloud services.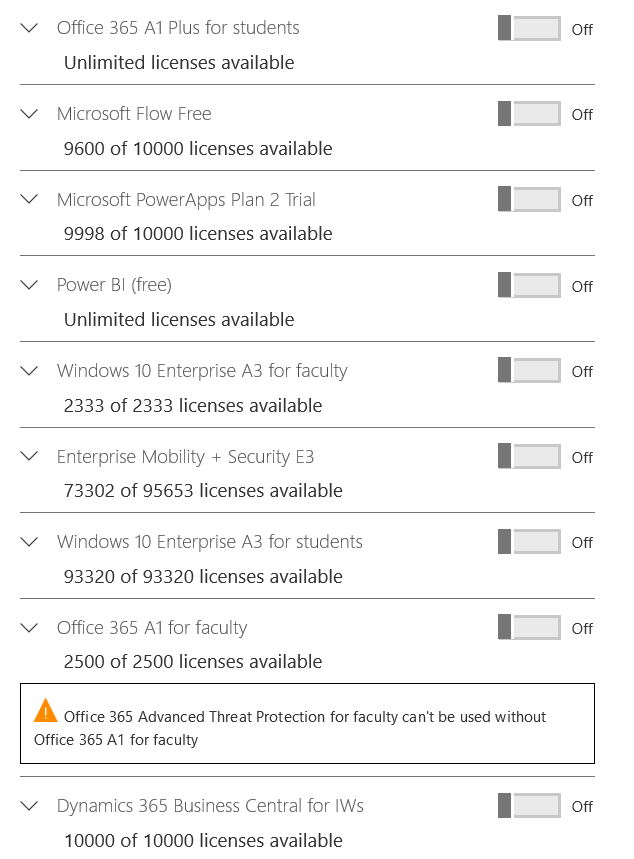 At first glance, trying to wrap your head around all of the available licensing options can be as exhaustive as contemplating the size of the universe. There are so many ways to slice and dice subscription licensing when it comes to Office 365, Intune, Azure, etc. For the sake of this blog series, we are going to make it simple.
You want the ability to do mobile device management, which means Intune. You also want Azure AD. That combination pairs your options down to one of two Enterprise Mobility Suite packages (EMS). Before EMS, Microsoft only offered their products separately such as:
Azure Active Directory Premium
Microsoft Intune
Azure Information Protection
Microsoft Advanced Threat Analytics
Microsoft then offered EMS combos that bundled features together in a single option for simplicity's sake. As of today, there are two EMS bundle offerings which are outlined below:
| | | |
| --- | --- | --- |
| Feature | Enterprise Mobility + Security E3 | Enterprise Mobility + Security E5 |
| Azure Active Directory | P1 | P2 |
| Intune | Included | Included |
| Azure Information Protection | P1 | P2 |
| Advanced Threat Analytics | Included | Included |
| Cloud App Security | N/A | Included |
So what is P1 and P2? Well P2 includes more advanced features and capabilities. For instance, the P1 bundle for Azure Active Directory gives you the ability to secure single sign-on to cloud and on premise apps. It also offers multifactor authentication (MFA) conditional access and advanced security reporting. P2 includes all of that plus offers Identity Protection and Privileged Identity Management (PIM) and advanced capability concerning identity protection.
E5 of course is more expensive. So should you get E3 or E5? Well, just like buying a car, this isn't a decision that a business should make without a little time and consideration concerning what the needs of the organization actually are, as well as their budget. Your decision also depends on what other Microsoft cloud services you subscribe to as well such as Office 365. I told you it was complicated. If you want to test drive all of the features that E5 has to offer, the good news is that you can sign up for an E5 trial. That part I can truly say, is easy.