Showing and Hiding Scripts using Group Policy
This came up today with a group of new friends I met today in Wisonsin at a K12 education conference.
Someone asked How can I prevent people from stopping login scripts as they run?
I thought about this for a second, and realized, he was using Active Directory Users and Computers and running an old school script like this.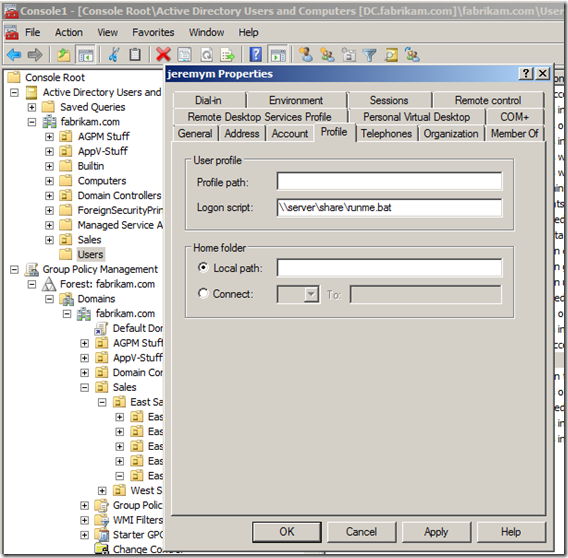 It was an easy fix. Simply start using Group Policy Scripts, which can be found here: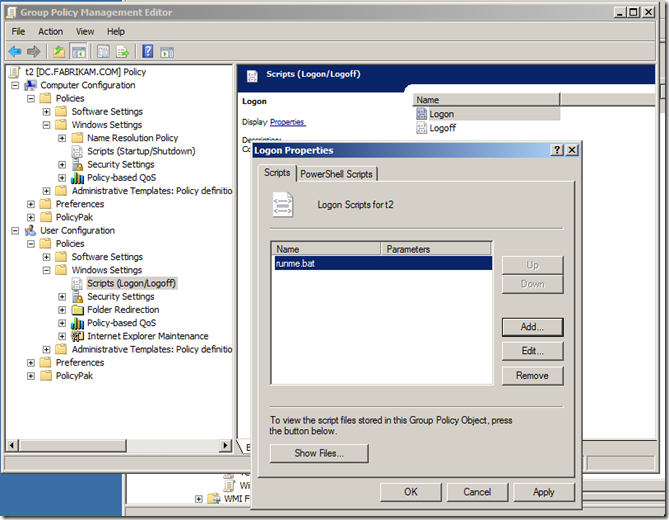 Doing it this way, if you DID want to run Logon Scripts visible, you would need to set
User Configuration | Policies | Administrative Templates |System | Logon/Logoff
Run Logon Script Visible.
Hope that helps !