A Great Little Windows Privacy Tool Called Spydish
I came upon this cool little app the other day and wanted to share it. It is a Windows 10 privacy tool called Spydish. It's a very small app that you can download from the developer's GitHub site. It runs as an EXE file so there's not installation necessary. The premise of the app is straightforward as it simply checks if privacy related policies are enabled on your Windows 10 machine. It also gives you the option to enable any of the included settings or return them to their default state. The application can only be run locally so you cannot use it to access privacy settings of remote machines. It doesn't require Group Policy so you can run it on a Windows 10 Home version. While you wouldn't use it to manage the privacy settings of your enterprise fleet of laptops, it's a quick way to see which privacy settings are set on a designated Windows 10 system and modify them.
Once opened, Spydish lists a series of privacy related policies in a sidebar on the left. Settings are grouped in different categories such as Privacy, Cortana, Bloatware, App Permissions, etc. You can choose the entire allotment of Local Computer Policies, a selected group or groups or pick individual settings. Then click the Analyze button as is shown in the screenshot below. A readout appears almost instantly, showing the current settings for each policy.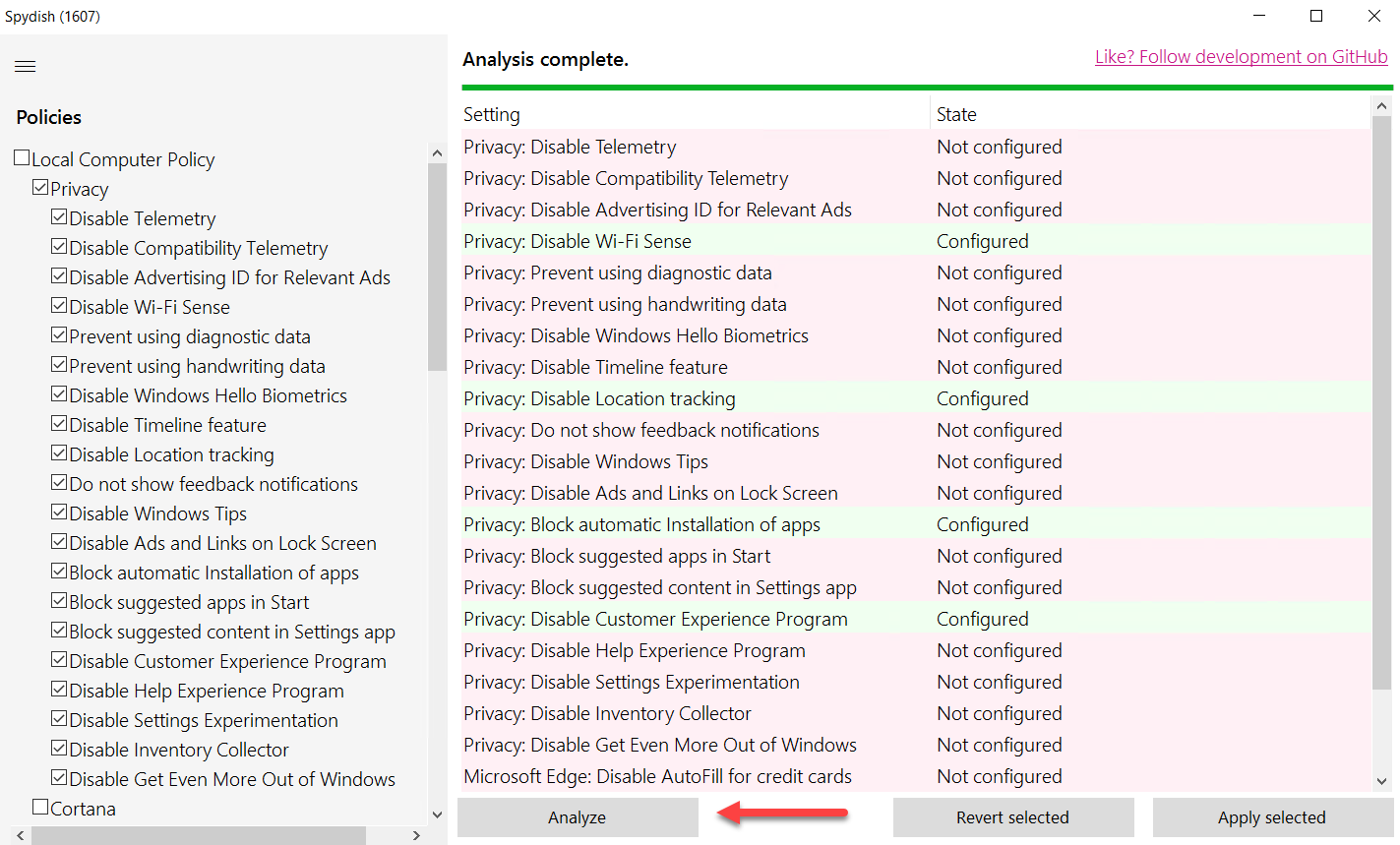 As easy as it is to obtain the current state of your privacy settings, it is just as easy to apply or revert them. In the screenshot below I have selected the Microsoft Edge group of settings. As you can see, none of the settings are currently configured. Now simply click the "Apply selected" button as is shown below.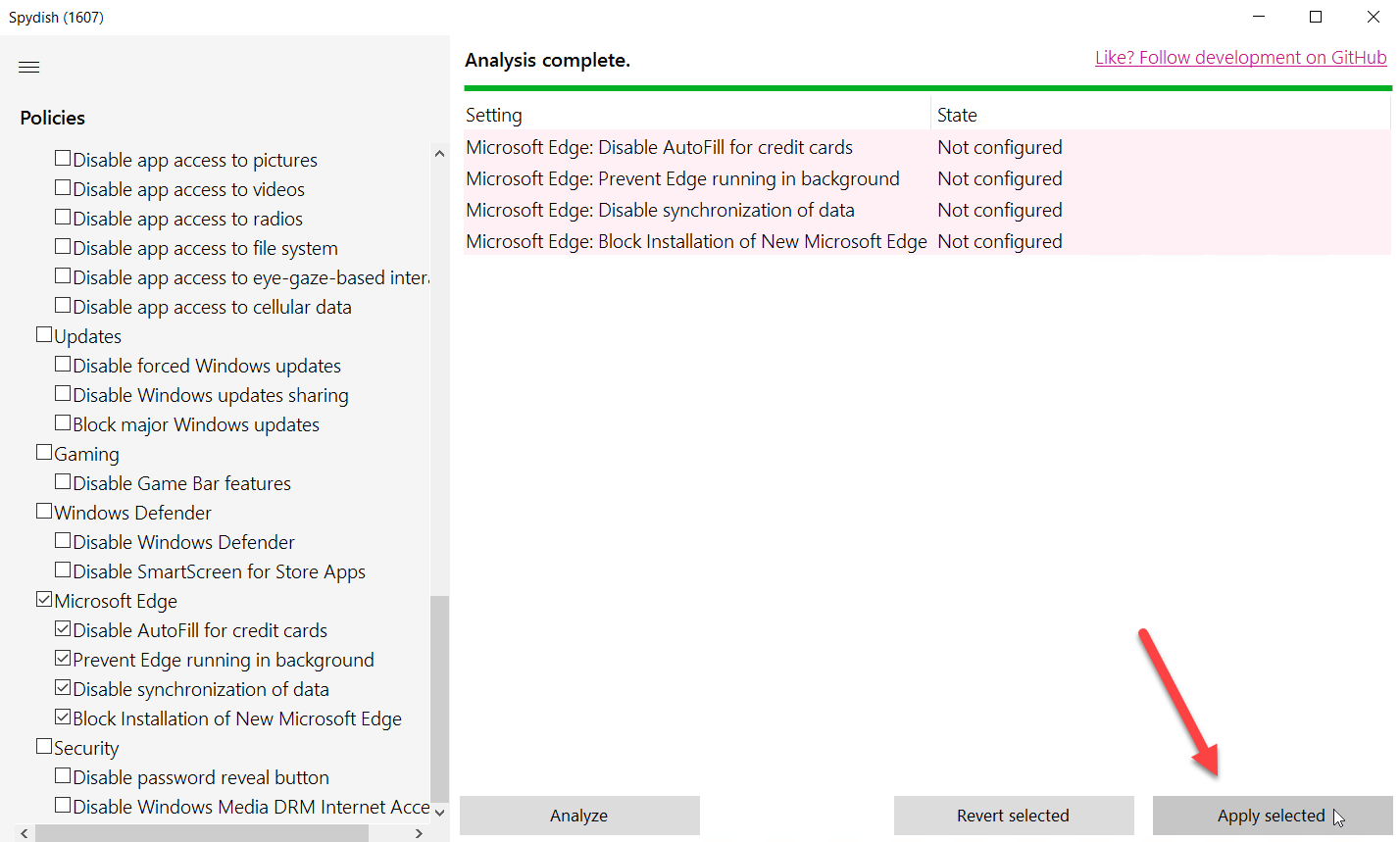 Spydish will then apply all of the settings as shown here.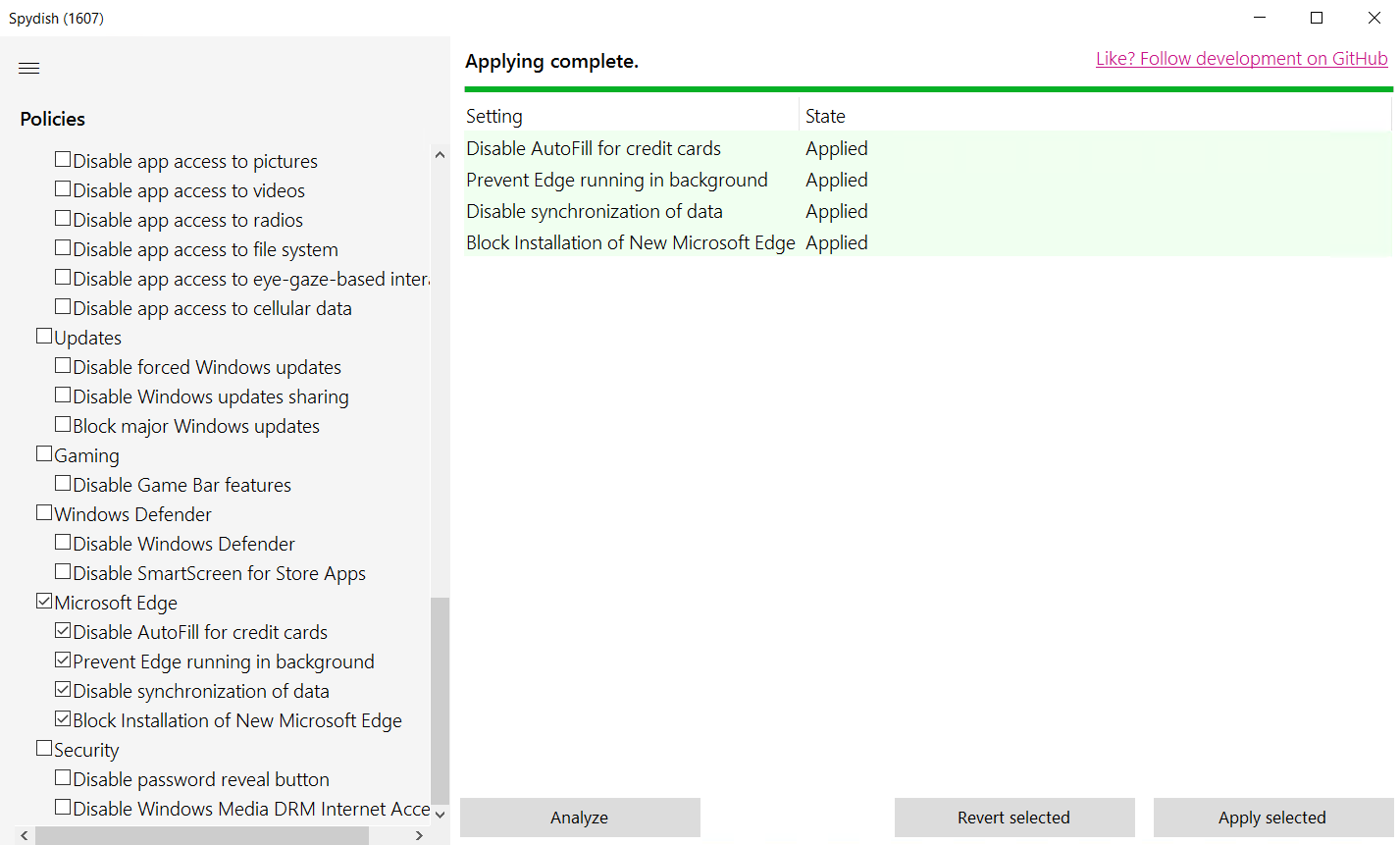 Clicking "Revert selected will revert any settings back to their default state. While users can modify Windows 10 privacy settings manually, Spydish is a way to get the job done quick and effortless. Check it out.